Healing Tao Center of New Jersey
presents
Advanced 4 Dimensional Bodywork
<![if !supportLineBreakNewLine]>
<![endif]>
A complete training for professional bodyworkers/healers
based on Taoist Cosmology and the
Sacred Inner Structure of the Human Being.
with Dirk Oellibrandt
Founder and Director of the Du Mai School and
The 4 Dimensional Bodywork method
A new dimension in the world of bodywork/healing
Many bodywork methods and therapies are based on the suppression of pain and the fight against disease. However, a garden without weeds is not necessarily a beautiful garden. That is to say, living without the presence of pain does not transform one into a happy person.
4 DIM is based on liberating the spirit which has been trapped deep within the body matrix and not on dissolving the client's problems. This is accomplished by delivering the right impulse to the right spot at the required time so that person can connect with their true potential and intelligence. In this way they will become stronger, more aware and happier as changes begin to manifest.
After having consulted with experts from other bodywork disciplines like Shiatsu, Reiki, Chi Nei Tsang and Acupuncture, to name a few, we are confident in our belief that the 4-Dimensional Bodywork program will bring about a new and deeper dimension in one's practice.

What does this training offer you?
During the course of the training the body worker will become more aware of their inner strength, potential and insight. This increased clarity will help you see the direction you want to take both, in the treatment and your own life.
The course material will have as its focus The World of Souls and the relationship and influence it has on our bodies and our lives. This area of study may seem strange and unfamiliar at first, but it is designed to encourage you to re-think the existing client-body worker relationship. At its core there is a new paradigm for bodywork, one that has a strong heaven/ earth connection and one that will empower both client and body worker. Contained within this new approach is a personal evolutionary process that begins anew with each person that comes to you.
How will it be accomplished?
4DIM has a specific basic treatment framework  which includes an in depth view and from there you will follow the inherent body rhythms of the client using a variety of techniques freely and spontaneously (i.e. meridian treatment, chakra-aura, fascia, craniosacral, cosmic healing, structural, friction, lymphatic, blood vessel, organrythm, emotional, communication, spiritual, and more). In 4 DIM it is the role of the body worker to find out who the client really is, that is, the person behind the pain and suffering. You will learn how to remain centered as a cosmic human along the vertical axis of heaven and earth using Taoist meditations and exercises combined with meridian/ charka/ aura meditation.
Advanced 4 DIM Training
With Dirk Oellibrandt and Hilde Verhulst.
Part 2         January 10 - 19 2005
<![if !vml]>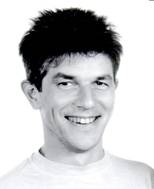 <![endif]>
Dirk Oellibrandt, is the founder and creator of the 4 Dimensional LifeArt concept and 4 Dimensional Bodywork. Together with his wife Katrien Laurens they founded the Du Mai School. Since his early youth he is an adept of nature and Eastern martial arts. In his search for the underlying aspects he made contact with Taoism, tai chi, pakua chuan and shiatsu. Since then he studied with many Belgian and foreign teachers various different systems. His most inspiring encounters were Saul Goodman and Master Mantak Chia. The experiences which he gathered during his search and his drive to develop a high standard method for healing and self healing became the 4 Dimensional bodywork method and the 4 Dimensional LifeArt of the Du Mai School. His dynamic and direct way of teaching is a source of inspiration for many and ,together with his staff, he works towards new bodywork boundaries. Taoism is his underlying philosophy.
The Du Mai School
The goal of Du Mai School is to help you to find that insight that everybody is looking for. The one that can help you look beyond the shallow and meaningless events of life. Giving you access to a clear search for happiness and freedom.
The opening and activation of the Du Mai channel will automatically connect you with the creative potential. Du Mai is the name for the energy or information channel, which lies at the very root of the creation and evolution of man, regardless of his origin or belief. It is surprising that every spiritual tradition uses the Du Mai energy in the spine. How to get to this potential in your own body and consciousness is like a red wire (guiding stream?) in all our activities, treatments, courses or the therapeutic training. Many hundreds of our students, using this art of life in the body consciousness, feel how their quality of life improved tremendously.
In our center we combine the timeless wisdom of Taoism and other Eastern and Western methods with recent discoveries of the bodywork healing and the psycho/emotional approach. The unique structure of these practices is called - 4 Dimensional LifeArt.
With an open philosophy and a clear structure our full potential can awake.
Pre requisites
Applicants will be evaluated individually based on training and practical experience as well as 10 treatments reports so we can get an understanding of your work.
Full Program
The Dumai School will present a highly concentrate and practical one week program that out lines what was given in the first two years of their program in Belgium. You will learn the philosophy of the 4 DIM LifeArt, the 4 DIM Bodywork and the Universal Tao basic techniques.
Plus
1d Red wire: mind power - time + communication in the treatment
1d Fascia + unwinding of the body
1d Chacra, Aura, color treatment
Week 2
1d Kinesiology
3d Cranio Sacral Therapy
1d Friction treatment
4d Meridian treatment / Point diagnosis / Sideways position / Thai massage
Week 3
1d Naturopathy
1d Diagnosis
1d Anatomy + sensitivity
4d Structural corrections
2d Visceral-therapy